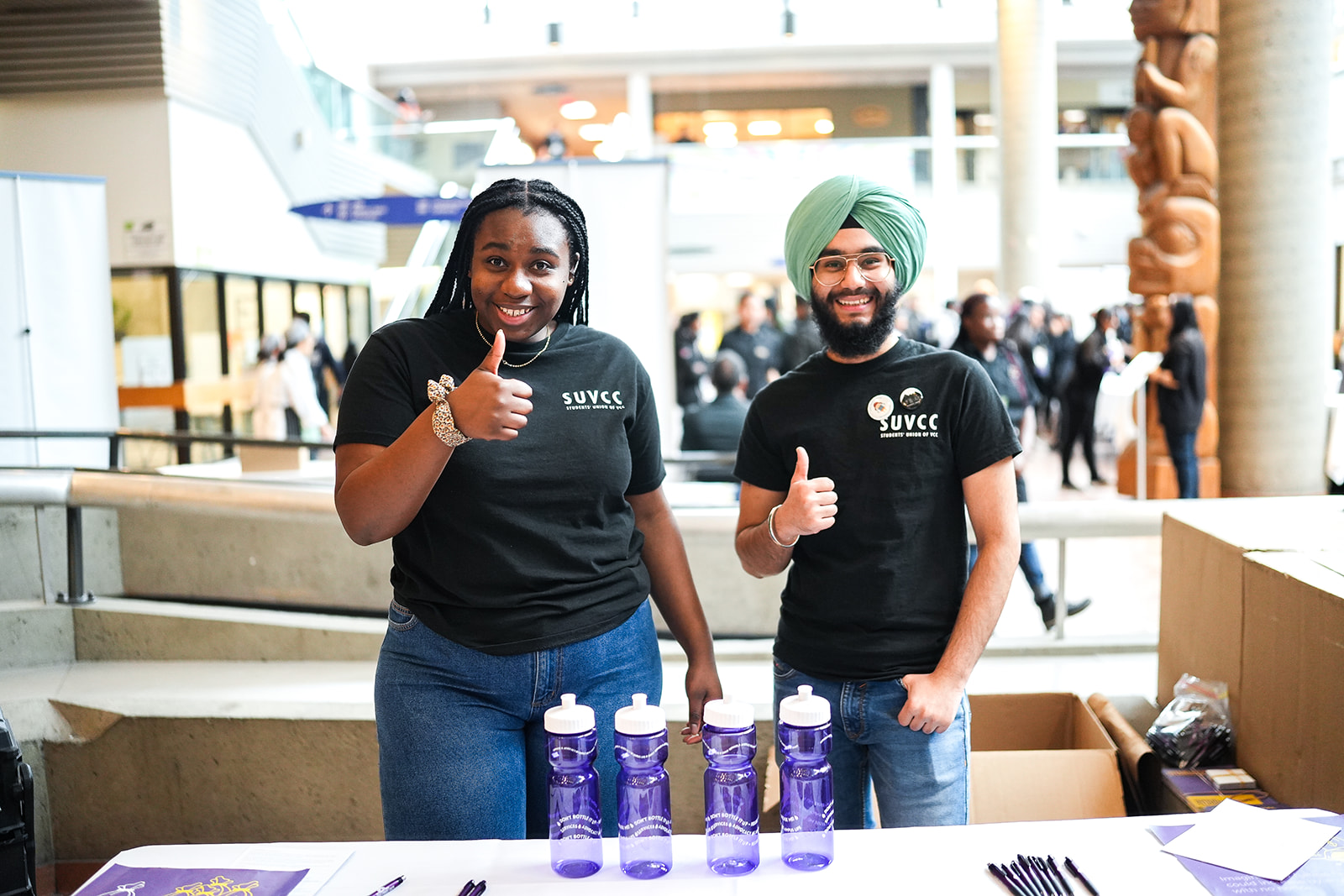 U-PAss Understanding your BC U-Pass.
Introduction
What is the U-Pass?
The U-Pass BC is a discounted, unlimited transit pass available to eligible students. The result of successful advocacy from your Students' Union and student associations across Metro Vancouver. The U-Pass is an agreement between Translink, the provincial government and all students' associations across Metro Vancouver. The U-Pass BC program is structured as a universal and mandatory program for students at participating public post-secondary institutions. This universal model makes the affordability of the U-Pass BC program possible, saving those who rely on it up to $577 a semester.
Who is eligible?
Eligible students are SUVCC members and fit within the following categories:
Students in programs and courses for which a T2202A (tax form) is issued (subject to a minimum number of course credits/tuition)
Students in Adult Basic Education and English as an Additional Language (includes LINC and ESL Pathways) for 12 hours/week or more, or are
Students in Continuing Studies programs that meet the following criteria:

the program is full-time and longer than 17 weeks
the program's classes are scheduled in such a way as to permit students reasonable (e.g., 4 hours per week) access to the SUVCC office during their hours of operation.
Who is not eligible?
The following students are NOT eligible to participate in the U-Pass program:
Continuing Studies students NOT enrolled in eligible Continuing Studies courses
Please note that activated U-Pass months cannot be dropped.
Frequently asked questions:
Other frequently asked questions
For other frequently asked questions visit VCC's U-Pass BC page.
How to load your U-Pass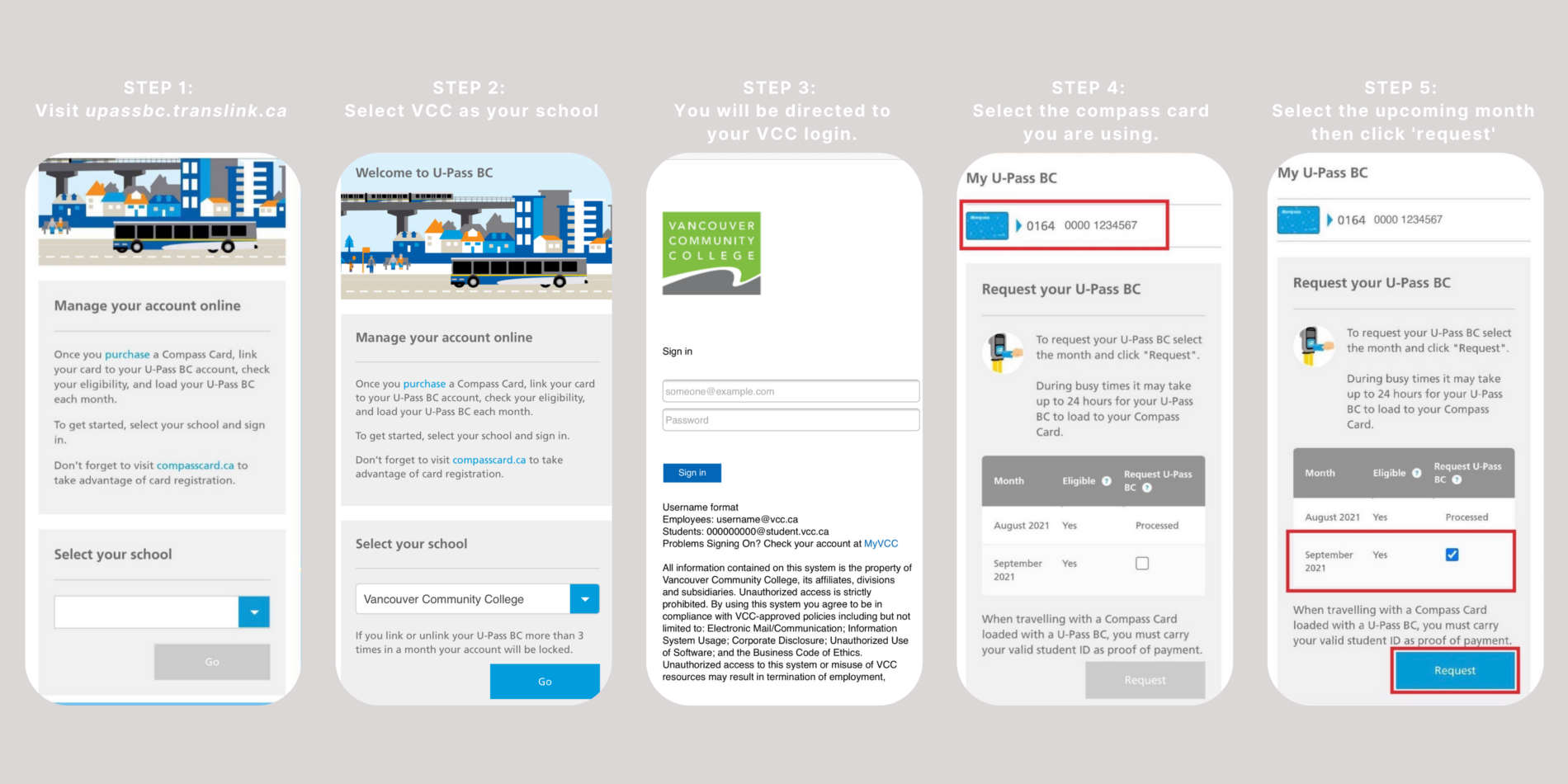 Have other questions? Feel free to contact us by filling out our form and we'll answer any questions you may have as best we can!