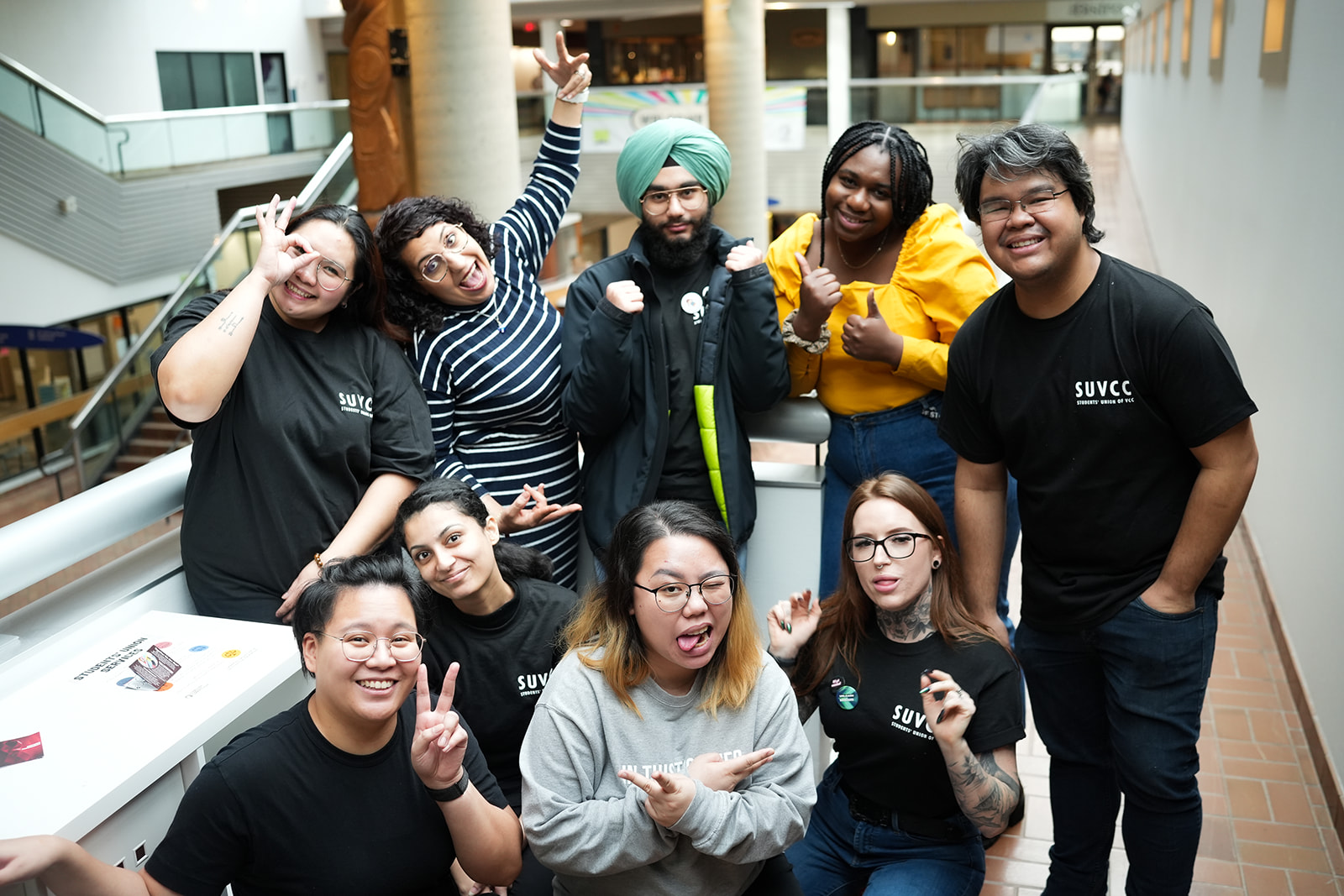 Contact Us Questions? We're here for you.
Send us a message
If you need anything or have any questions, feel free to contact us and we'll assist you as best we can!
Contact Info
Don't want to fill a form? Email us at info@suvcc.ca.
DOWNTOWN CAMPUS
Room 358
(Above the Library)
250 W Pender St,
Vancouver, BC V6B 1S9
604-871-7072
Mon – Thu (10AM – 4PM)
BROADWAY CAMPUS
Room 2662 (Building A)
1155 E Broadway,
Vancouver, BC V5T 4V5
604-871-7146
Mon – Thu (10AM – 4PM)
We helped advocate for $3.26 M with the BC Federation of Students in funding for BCcampus
Through our efforts, $3.26 million in funding was secured for BCcampus to develop open education resources (OERS), making educational materials more affordable and accessible.